This article contains affiliate links. If you purchase any of my recommended products/services via my links, I will get a small commission without affecting your total payment. For that, I ♥ You and thank you. Please keep in mind that this is not the primary purpose of all my presentations.
Tip #1
Get Organized
Organization is the key to success. Plan what you want to accomplish regularly.
Tip #2
Get the News Out There
You have to promote your business. Tell your friends and family. Market as much as possible.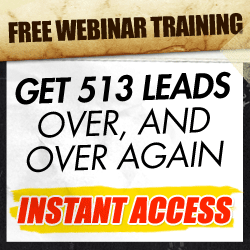 Tip #3
Choose Your Business Model Carefully
Make sure that you start out with a careful choice of your business model. You do not want to be overwhelmed by work later.
FREE TRAINING: How to Fast Track Your Way to Success in Network Marketing.
Tip #4
Manage Your Personal Psychology
Your business is as strong as your mental health. Keep reading new materials to help your mind stay healthy.
Tip #5
Use Automation Tools
Whatever your passion may be, there are automation tools to help with the side projects. They can be invaluable.
Tip #6
Build a Team
Working with others is much more fun compared to doing it all alone. You can also rely on them when passion levels are low.
Tip #7
Know Yourself
Some people do better in specific environments or are better at certain tasks. Get to know what you are good at.
Tip #8
Know Your Customer
Research your audience and constantly aim to generate value for them.
Tip #9
Create a Routine
You will reap the most benefits when you establish a regular routine of work and rest. Find out what routine works best for you.
Tip #10
Budget
Make sure to always account for cash flow. Some people may not like it, but it is an essential part of running a business.
Tip # 11
Know Where You Want to Go
Keep your goals always in mind. This will focus you throughout the day, so you make daily decisions that push you towards these goals.
Tip #12
Network
Networking is essential, and there is no need to delay. Find people with a similar passion and leverage each other's strengths.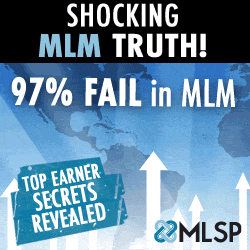 Tip #13
Use Freelancers
Freelancers can free up your time and get tasks done that you struggle with. Use them as much as possible to make your life easier.
Tip #14
Get Inspired
Passion levels are not always sky high. Whatever your passion is, read a book, or do some creative work to make sure the enthusiasm is still there.
Tip #15
Use Social Media
Social media can be a business and personal tool. Post about your business regularly and make sure that people hear about it.
FREE TRAINING: How Top earners Market on Instagram.
Tip #16
Keep a Personal Statement
Keep a personal statement that outlines your goals and what you are all about.
Tip #17
Keep Up to Date With Trends
In the online and digital fields, patterns are always changing. Monitor the leading channels and leaders in the industry to keep up.
Tip #18
Work Smart, Not Hard
As per Tim Ferris, business is a form of mental laziness. Be smart with your time and resources.
FREE MARKETING TRAINING: Get More Leads & Learn How to Make More Money with Your Online Business Today!
Tip #19
Remember to Relax
Taking some time off is just as essential as the work. Go to the gym or spend some time in nature. It will enhance your life. 😊
Tip #20
Get Started Today
Nearly everybody is guilty of procrastination. But if you don't start today, you can't make the mistakes that will enable you to succeed over the long-term.

                                Pin It! 💖
Business Resources I Recommend For Starting and Growing Your Unique Online Business
Are You Ready To Start Your Online Business?
Get My Beginner's Guide on How To Build A Money Making System.
Start an Online Business That Pays You to Do What You Love While Having Fun in the Process.